DanaRae's Little Corner
Welcome to my space. I love genealogy. If you are here I am sure you do to. I am a mother of four. Shawna-Rae, John, Cassie and Noreen. Shawna is getting married in June she has a little girl Lillian Rae. John has a little girl Olivia Lee.My family is growing. My husband James helps me with cemetery searching at times. it can be fun. Enjoy your stay.

,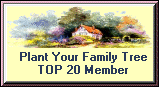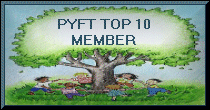 New Guest Book Jan 10 2008. Pleae take a moment to sign it,.

View My Guestbook
Sign My Guestbook



Hit the enter button to go to my links page

[ Previous 5 Sites | Skip Previous | Previous | Next ]

This RingSurf Shedding Light on our Family Tree Net Ring
owned by DanaRae's Little Corner.

[ Skip Next | Next 5 Sites | Random Site | List Sites ]